Straw...
For my
Not Yarn
project I decided to use straw. I found these two old straw hats that were bought years ago at a dollar store and decided that I would
Recycle them
into a
snail purse
. I think I might mix some yarn in with it, not sure yet.
Here are the hats before froggin...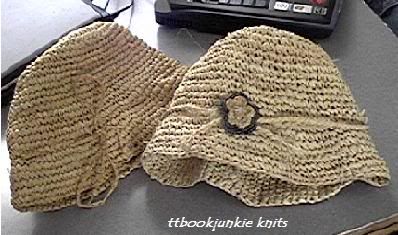 Here is the straw after froggin...(this is just one hat)